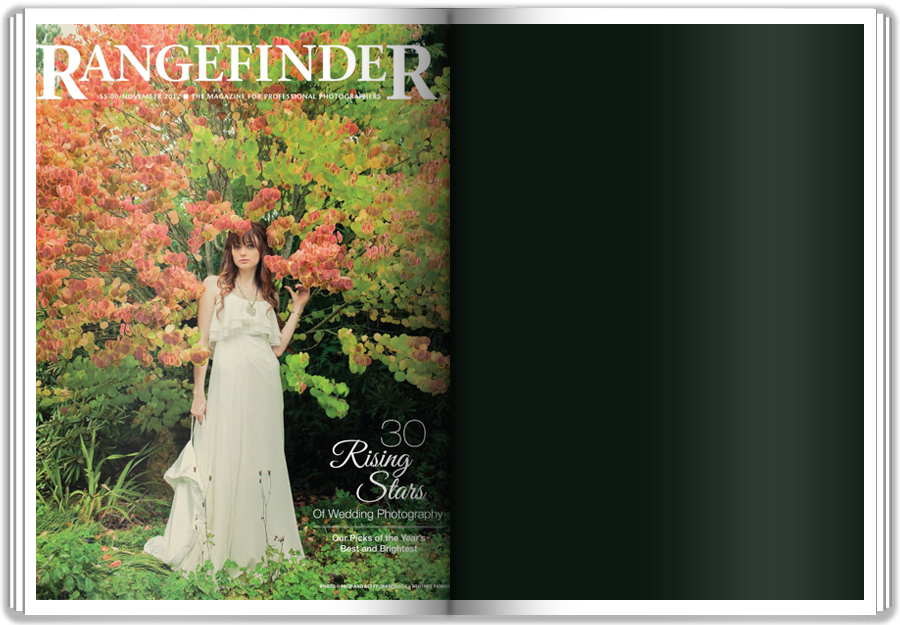 All long with 29 other best and the brightest emerging photographers in North America,
we are extremely honor to be featured on the November 2012's issue of  RangeFinder's – 30 Rising Stars of Wedding Photography! Yaaaahoooo!!
RangeFinder is a professional photography magazine – my very 1st gateway to access to wedding photography industry. I remember picking up a copy from a camera store and start reading about WPPI back in 2008. To be featured on a professional photography magazine in America is really my dream come true.  My husband and I are really happy and humble to be selected.  PTL!!!  You can see the actual article from by clicking here, and it's available on Apple itune.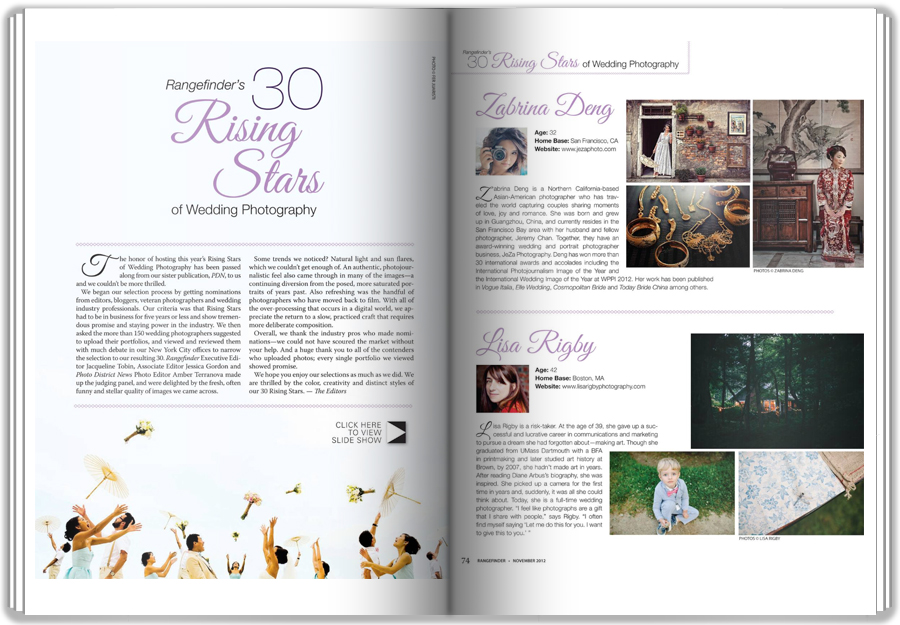 We are blessed to do well in this round of First half online competition, 3 first place awards in different categories, two 2nd places, and a few accolades. Click here to see all our award winning images from this round. I just want to say Congratulations to all the winners of WPPI 2012's First Half competition. We are so honor to share the same feature pages with all these talented photographers. You can Click here to read about 2012's WPPI First Half Online Competition Result.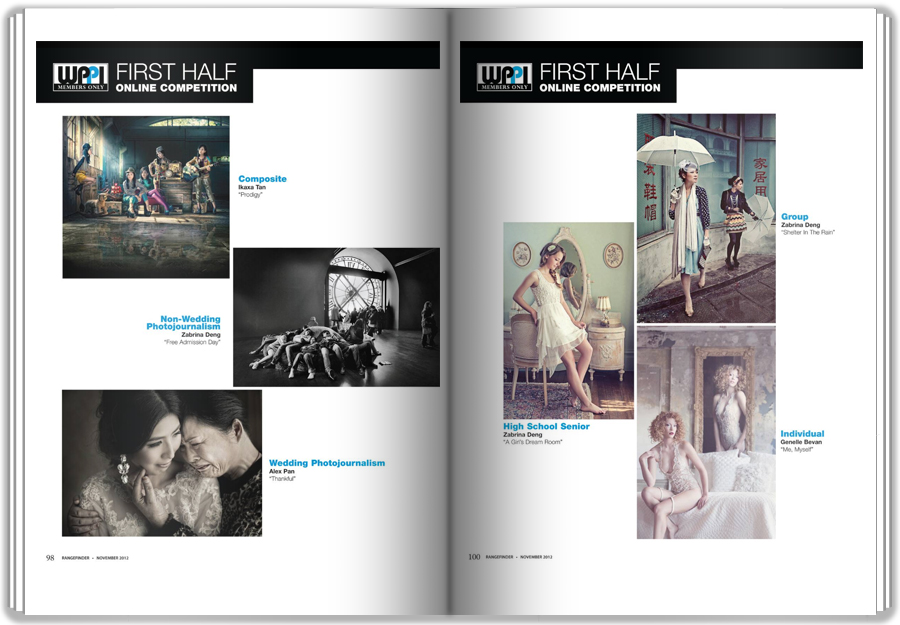 follow our travel schedule to book us for your next destination pre-wedding or engagement session
our 2012 travel schedule:
Nov 13 – 27th: New York City {1 slot available}
April 12 – May 12th, 2013:  Europe: Paris France, Venice Italy, Seville Spain  {Contact for booking now}
||OUR STORY|| AWARDS|| INTERNATIONAL || WEDDINGS|| FASHION||FACEBOOK || TWITTER||WEIBO 微博||