2012 – is a great year for JeZa Photography. We are so thrilled and honor to be featured in various international publications such as <<RangeFinder>>, << CosmoBride China>>, << Today Bride China>>, <<Wedding Dictionary China>>, <<Vogue Italia >>, <<AfterCapture>> Thank you our photography community & friends, mentor Scott Robert Lim who kept us accountable for producing quality work.  Thanks to all our clients who trusted us way back when no one else did.  Also our wonderful friends who work in the publication media field who believed in us and liked our photos.  Most importantly, we delicate all the buzz to the ultimate creator, our heavenly father. P.T.L.!
all long with 29 other best and the brightest emerging photographers in north america, we are extremely honor to be featured on the november 2012′s issue of  rangefinder's – 30 rising stars of wedding photography!  Read the actual article from by clicking here.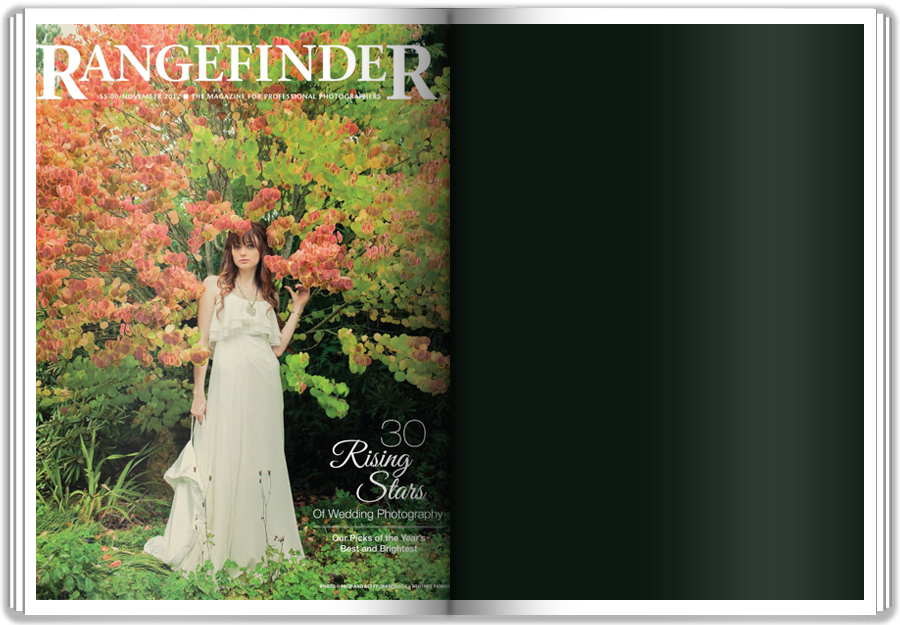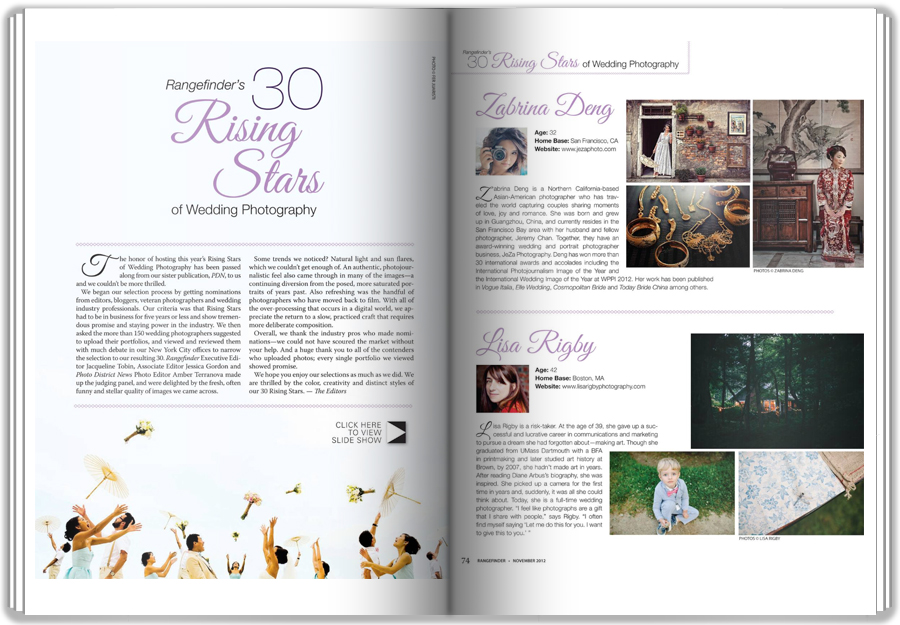 a 6 page spread on Cosmopolitan Bride China – June 2012 Issue.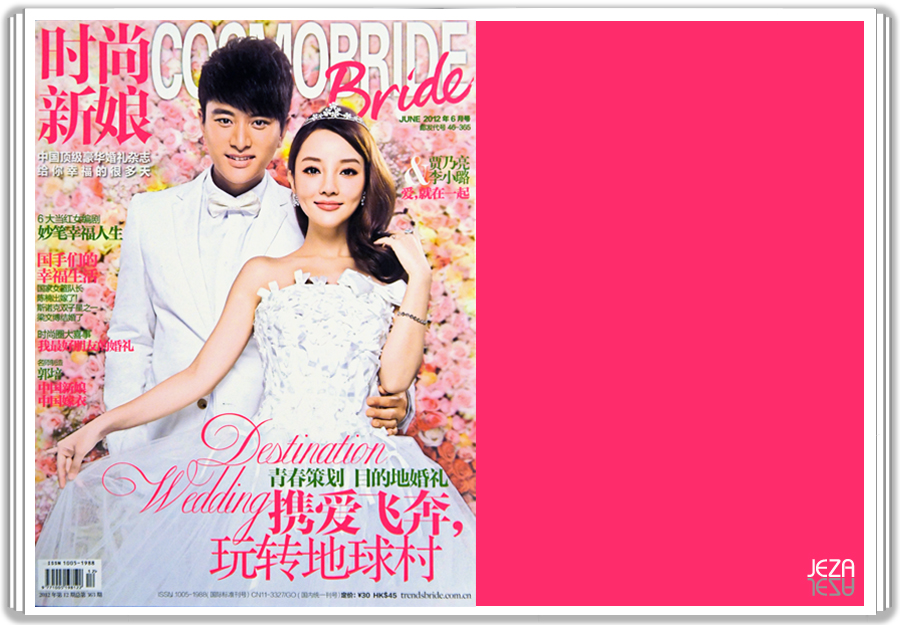 On Today Brides China May, 2012 Issue – 4 page spread featuring Winnie & Mike's Wedding in San Pablo, California.




On Today Brides China December, 2011 Issue – a 2 page spread featuring Laura & Chris Wedding Los Gatos, California.

On Today Brides China June, 2011 Issue – a 2 page spread featuring Vivian & Phil's Wedding, San Francisco, California.


Fashion Portraits Choose to be feature on Vogue Italia PhotoVogue Portfolio

Photos from Vivian & Phil, Laura & Chris Wedding featured on Wedding Dictionary Magazine China.

Featured on AfterCapture Magazine April/May 2012 Issue on the Beauty Dish Column

Published on RangeFinder Magazine 2012  for 1st Half International Photo Competition

Published on Elle Wedding Hong Kong, June 2012 issue.